| | |
| --- | --- |
| Book Name: | The Mismatched Nativity |
| Author: | Merrilee Boyack |
| Category: | Children's Books |
| Language: | English |
| Format: | PDF |
| Free Download: | Available |
Free Download The Mismatched Nativity PDF Book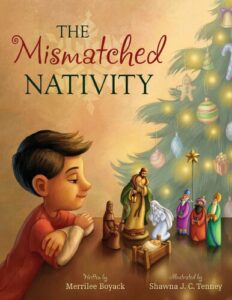 Book Description:
Joshua has a problem. His family has just moved across the country to a new home. It's nearly Christmas, he's lonely and homesick, and he wonders if he'll ever make any new friends.
A caring Primary teacher notices, though. Soon Josh and the rest of his Primary class are caught up in the Christmas spirit. They learn what the story of the Nativity has to do with all of us, especially those of us who feel lonely or homesick at Christmas.
The Mismatched Nativity also includes suggestions for parents to help make the story of Christ's birth an exciting and fun part of their family's Christmas celebration.
The Mismatched Nativity PDF
Publisher: Deseret, Year: 2016
ISBN: 2016006460,9781629722399
Related More Books