| | |
| --- | --- |
| Book Name: | Space in Languages of China |
| Category: | Aerospace Engineering |
| Free Download: | Available |
Space in Languages of China: Cross-linguistic, Synchronic and Diachronic Perspectives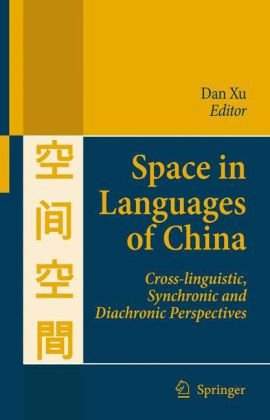 Book Description:
Space has long been a popular topic in linguistic research. Numerous books on the subject have been published over the past decade. However, none of these books were based on linguistic data from Chinese, and expressions of space in Chinese have been largely neglected in past research.
In this volume, not only Mandarin Chinese (the standard language) is investigated but also several other dialects, a minority language of China, and Chinese Sign Language. Cross-linguistic, synchronic, and diachronic approaches are used to investigate phenomena related to space.
The authors of this book present different points of view on the expression of space in language and related theoretical issues. As the contributing scholars argue, Chinese shares many standard features with other languages but also presents some particular properties.
Space is a topic that is both classical and modern and of enduring interest. These studies of space help us understand general linguistics, anthropology, psychology, and other fields.
Space in Languages of China: Cross-linguistic, Synchronic and Diachronic Perspectives PDF
Author(s): Dan Xu
Publisher: Springer, Year: 2008
ISBN: 9781402083204
Related More Books