| | |
| --- | --- |
| Book Name: | Understanding Open Source and Free Software Licensing |
| Category: | Software Engineering |
| Free Download: | Available |
Understanding Open Source and Free Software Licensing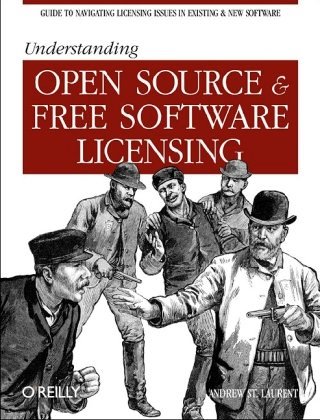 Book Description
Understanding Open Source and Free Software Licensing helps you understand the different options available to you. This brief guide focuses on annotated licenses, providing detailed explanations of how they compare and interact, and how licensing choices affect project capabilities. Written in simple language that you don't have to be a lawyer to understand, the book answers questions like: What rights am I giving up? How will using my OS/FS license affect future users or future developers? Is there any particular use of this software, such as combining it with proprietary software, that makes me vulnerable to lawsuits?
After a brief overview of copyrights, contracts, and the definition of "open source", the book discusses license types, including:
MIT (or X), BSD, Apache, and Academic Free Licenses
GPL, LGPL and Mozilla Licenses
QT, Art and Creative Commons License
Traditional exclusive license
Sun Community Source License and Microsoft Shared Source Project
The book ends with an overview of the legal implications – both positive and negative – of free/open source software licenses.
Licensing is an important part of free and open source software, but it remains one of the most complex areas of law. Even very simple licenses are difficult. Understanding Open Source and Free Software Licensing bridges the gap between the vision of open source and the actual meaning of its legal underpinnings. If you are interested in free software and open source licenses, this book will help you understand them. If you are a free/open source software developer, this book is an absolute necessity.
About Author
Andrew M. St. Laurent is an experienced attorney with a longstanding interest in intellectual property, particularly software licensing.
Understanding Open Source and Free Software Licensing PDF
Author(s): Andrew M. St. Laurent
Year: 2004
ISBN: 0596005814,9780596005818
Related More Books