| | |
| --- | --- |
| Book Name: | The Yellow Rain |
| Author: | Julio Llamazares |
| Category: | A Special Books |
| Language: | English |
| Format: | PDF |
| Free Download: | Available |
Free Download The Yellow Rain PDF Book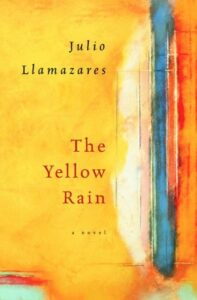 Book Description:
Ainielle is a village high in the Spanish Pyrenees. Its houses are mostly deserted ruins and have been for years. Ainielle's last surviving inhabitant, an old man at death's door, lingers on, and as the "yellow rain" of leaves flutters around him and the first snows of the year fall, he recalls the life he lived and the ghosts-once his friends and neighbors who have taken possession of his solitude.
Hailed on first publication and continuously reprinted in Spain, The Yellow Rain is a haunting ode to the power of memory, an elegy for a landscape and a way of life.
Book Review
European PRAISE FOR THE YELLOW RAIN
"A beautiful book, a somber memoir and moving elegy for a lost part of the world."-Le Monde (France)
"Recalls the work of García Márquez. But here, the baroque has been replaced by a shuddering lyricism."-El Periodico (Spain)
About the Author
Born in the now-vanished town of Vegémian in 1955, Julio Llamazares is one of Europe's most celebrated writers. He has written novels, poetry, and several travel books and is a regular contributor to El Pais. He lives in Madrid.
The Yellow Rain PDF
Publisher: Harcourt, Year: 2004
ISBN: 0151005982,9780151005987
Related More Books
See More POST On : A Special Books