| | |
| --- | --- |
| Book Name: | [PDF] The Foundations of Celestial Mechanics by G. W. Collins |
| Free Download: | Available |
The Foundations of Celestial Mechanics by G. W. Collins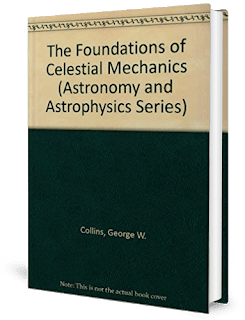 Book Description:
Celestial mechanics is a course that is fast disappearing from the curricula of astronomy departments across the country. The pressure to present the new and exciting discoveries of the past quarter century has led to the demise of a number of traditional subjects. In point of fact, very few astronomers are involved in traditional celestial mechanics. Indeed. I doubt if many could determine the orbital elements of a passing comet and predict its future path based on three positional measurements without a good deal of study. This was a classical problem in celestial mechanics at the turn of this century and any astronomer worth his degree would have had little difficulty solving it. Times, as well as disciplines, change and I would be among the first to recommend the deletion from the college curriculum of the traditional course in celestial mechanics such as the one I had twenty five years ago.
The Foundations of Celestial Mechanics
Author(s): Collins G.W.
Year: 2004
Edition          N/A
Publisher  :     Pachart Foundation dba Pachart Publishing House
Length:          163 pages
Size:            1.59 MB
Language:        English
Related More Books