| | |
| --- | --- |
| Book Name: | The Art of Computer Game Design |
| Category: | Software Engineering |
| Free Download: | Available |
The Art of Computer Game Design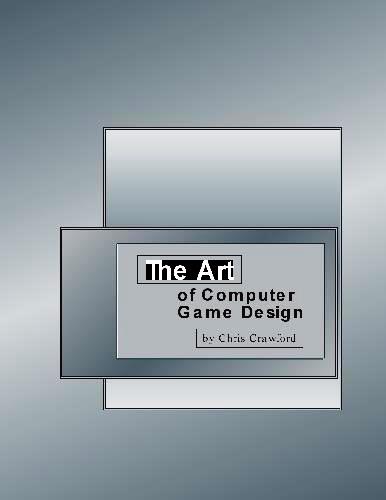 Book Description
This book is one of the serious pioneers of video games. It covers topics like what games are, why people play games, and how games are designed.
This book discusses the basic skills behind game design and architecture. Without these skills, designers and developers lack the knowledge needed to work with the tools and techniques used in today's industry.
This is a classic book on computer game design first published in 1984.
About Author
Chris Crawford is a computer game designer and writer. He designed and programmed several important computer games during the 1980s, including Eastern Front (1941) and Balance of Power. Among developers, he is known for his passionate support of game design as an art form, founding both the Computer Game Design Magazine and the Developers Conference. Computer Games (now known as Game Developers Conference).
The Art Of Computer Game Design: Reflections Of A Master Game Designer
Author(s): Chris Crawford
Publisher: Osborne/McGraw-Hill,U.S., Year: 1984
ISBN: 0881341177,9780881341171
Related More Books