| | |
| --- | --- |
| Book Name: | The Architectural and Technological Revolution of 5G |
| Category: | Telecommunication Books |
| Free Download: | Available |
Free PDF Download The Architectural and Technological Revolution of 5G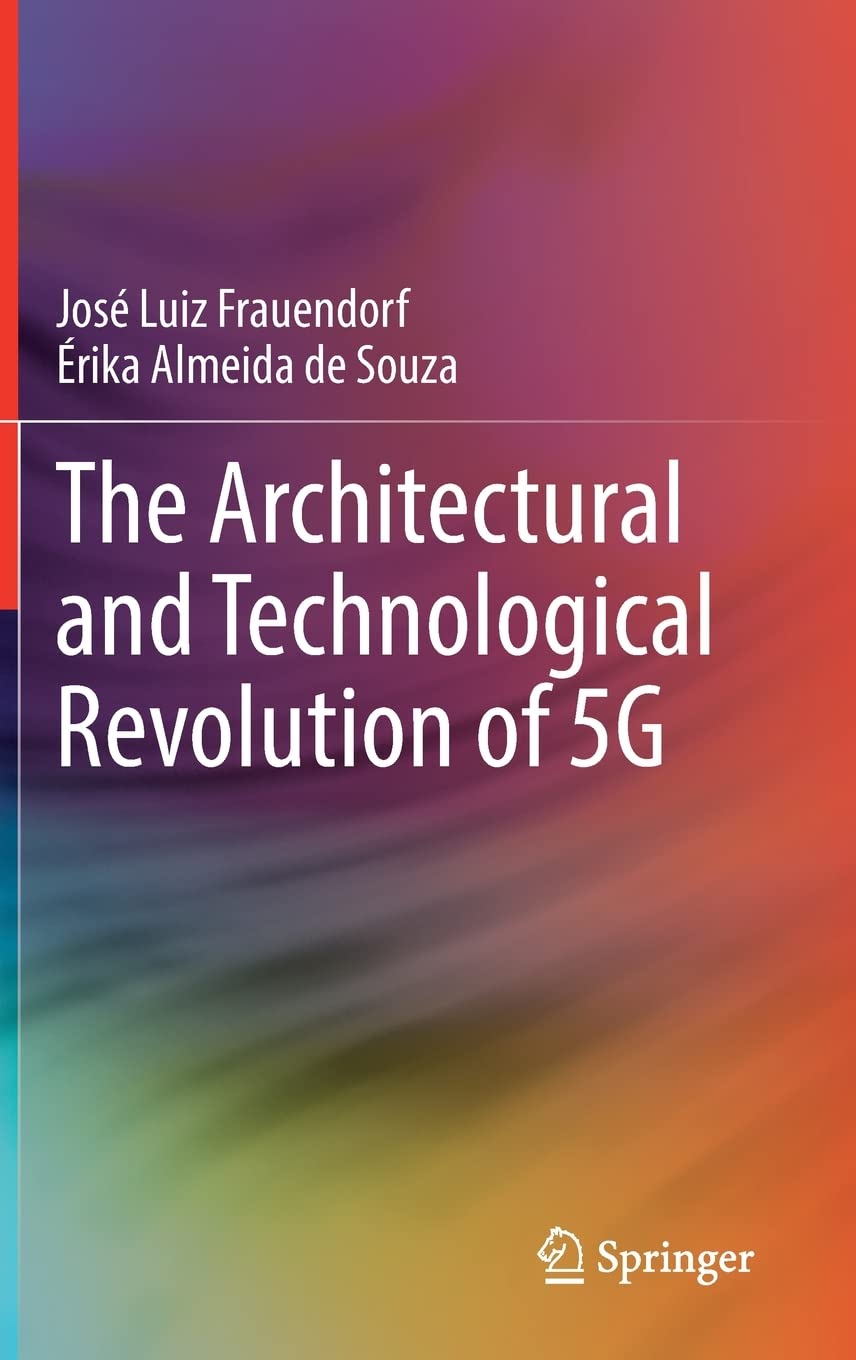 Book Description:
The book discusses the evolution of cellular technology, then focuses on 5G and its architecture and what it means for current engineers. The book first focuses on 4G and how it changed the industry, allowing people to communicate by connecting devices to the internet. The authors detail the emergence of services and applications that have revolutionized communication and continue to impact the daily habits of the majority of the world's population. The authors endeavor to tell this story by showing the path taken until the arrival of 5G, detailing how technological and architectural progress evolved in all these years. It is a technical book, but the authors take care to explain in detail each aspect related to technology in order to allow everyone interested in the subject to delve into this important topic.
Presents a comprehensive explanation of 4G and 5G architecture, modulation and protocols;
Includes a thorough explanation of modern antennas technology and O-RAN;
Relevant to technology professionals and students interested in 5G, but with little background in telecommunications;
The English translation of this book from its original Portuguese manuscript was done with the help of artificial intelligence (machine translation by the service provider DeepL.com). The author did a subsequent human revision of the content.
Table of contents :
Foreword
Preface
Contents
About the Authors
Abbreviations
Chapter 1: Remembering the Technological Revolutions
Chapter 2: Strategic Vision of the New Technology
Chapter 3: The Evolution of Cellular Technologies
Analog Signals Versus Digital Signals
Carrier Wave
Digital Modulation
Frequency Spectrum
European Evolution – TDMA: 2G and 3G
North American Evolution – 2G and 3G
Chapter 4: Digital Modulation Used in 4G/LTE
Chapter 5: Digital Modulation Used in 5G – Summary: Modulations Used in LTE × 5G
Increase in the Number of Subcarriers
Increase in Subcarrier Spacing
Sampling Rate × Sampling Time (Ts/Tc)
Setting the SLOT and Its TIME SLOT
System Capacity According to Subcarrier Spacing
Calculation of the Maximum Transmission Rate According to Numerology and Available Spectral Range
Summary of Modulations Used in LTE and 5G
Invariable and Variable Parameters with Numerology
Chapter 6: AAS – Advanced Antenna System: The MIMO, Massive MIMO, and Beamforming Antennas
Chapter 7: The Different Architectures Used in 1G, 2G, 3G, 4G, and 5G Networks
Radio Access Network (RAN) Architecture
Chapter 8: The Protocols Used: The Language Spoken by the LTE System
Chapter 9: The Protocols Used: The Language Spoken by the 5G System: Differences Between 4G and 5G Architectures
Chapter 10: The Evolution of RAN (Radio Access Network), D-RAN, C-RAN, V-RAN, and O-RAN
Chapter 11: Final Remarks
Chapter 12: Digital Modulation in Detail
The Story of the Wireless G River Ferryman
Chapter 13: IP Networks
Network Types
Network Topology
Communication Between the Elements (Nodes) of an IP Network
Transmission Control Protocol/Internet Protocol (TCP/IP)
How Information Is Transmitted on the Ethernet Network
Data Center and Servers
Network Elements
Transmission Media Used in the Packet Network
Wired Network
Fiber Optic Networks
Wireless Networks
Chapter 14: Artificial Intelligence (AI) and Machine Learning (ML)
Let's Try to Understand How AI Works?
Recommended Reading
Index
The Architectural and Technological Revolution of 5G PDF
Author(s): José Luiz Frauendorf, Érika Almeida de Souza
Publisher: Springer, Year: 2022
ISBN: 3031106490,9783031106491
Related More Books