Home
Tags
Traffic engineering roger p roess
Tag: traffic engineering roger p roess
Traffic Engineering Roger P Roess PDF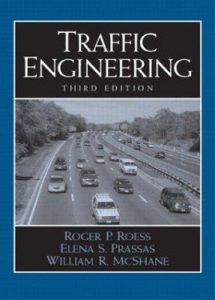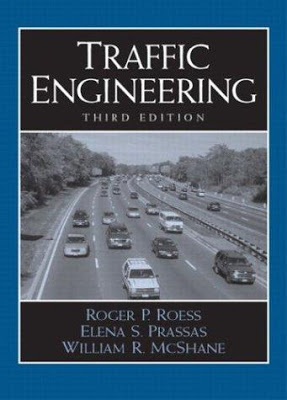 Traffic Engineering Book By Roger P Roess
Book Contents
1. Introduction to Traffic Engineering and Its Scope.
I. COMPONENTS OF THE TRAFFIC SYSTEM AND THEIR CHARACTERISTICS.
2. Road User and Vehicle Characteristics.
3. Roadways and Their Geometric Characteristics.
4. An Introduction to Traffic Control Devices.
5. Traffic Steam Characteristics.
6. Intelligent Transportation Systems.
II. TRAFFIC STUDIES AND PROGRAMS.
7. Statistical Applications in Traffic Engineering.
8. Volume Studies and Characteristics.
9. Speed, Travel Time, and Delay Studies.
10. Highway Safety and Accident Studies.
11. Parking Studies and Programs.
III. APPLICATIONS TO FREEWAY AND RURAL HIGHWAY SYSTEMS.
12. Capacity Level and Level of Service Analysis for Freeways and Multilane Rural Highways.
13. Turbulence Areas on Freeways and Other Facilities: Weaving, Merging, and Diverging.
14. Two-Lane, Two-Way Rural Highways.
15. Traffic Control for Freeways and Rural Highways.
16. Introduction to Intersection Control.
17. Basic Principles of Intersection Signalization.
18. Fundamentals of Signal Design and Timing.
19. Elements of Intersection Design.
20. Actuated Signal Control and Detection.
21. Analysis of Signalized Intersections.
22. Applications of Signalized Intersection Analysis.
23. Analysis of Unsignalized Intersections.
24. Signal Coordination for Arterials and Networks.
25. Analysis of Arterial Performance.
26. Arterial Planning and Design.
27. Traffic Operations and Planning for Urban Street Networks.
Traffic Engineering
Author(s): Roger P. Roess, Elena S. Prassas, William R. McShane
ISBN: 013191877X