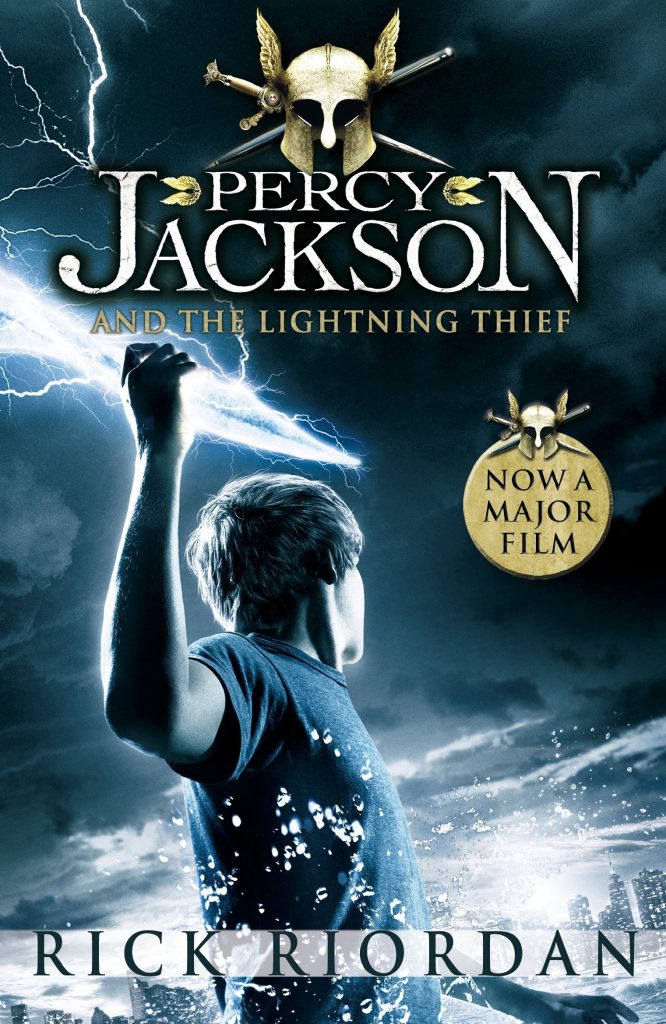 Percy Jackson and the Olympians: The Lightning Thief By Rick Riordan
The Lightning Thief is a 2005 American-fantasy-adventure novel based on Greek mythology, the first young adult novel written by Rick Riordan in the Percy Jackson & the Olympians series. It won the Adult Library Services Association Best Books for Young Adults, among other awards
The classic first book about Percy Jackson, the troubled boy who discovers he is the son of Poseidon, and his adventures with demigods, monsters, and Greek gods.
This classic by #1 New York Times best selling author Rick Riordan has sold millions of copies throughout the world
It has appeared on the New York Times bestseller list for more than 10 years
Read in classrooms across the US
Adapted into a movie, a Broadway musical, and soon, a TV series on Disney+
Brings Greek mythology to life for modern readers
Features beloved characters such as Annabeth Chase and Grover the satyr
Funny and fast-paced
Percy Jackson is a good kid, but he can't seem to focus on his schoolwork or control his temper. And lately, being away at boarding school is only getting worse–Percy could have sworn his pre-algebra teacher turned into a monster and tried to kill him.
When Percy's mom finds out, she knows it's time that he knew the truth about where he came from, and that he go to the one place he'll be safe. She sends Percy to Camp Half Blood, a summer camp for demigods (on Long Island), where he learns that the father he never knew is Poseidon, god of the sea. Soon a mystery unfolds and together with his friends–one a satyr and the other the demigod daughter of Athena–Percy sets out on a quest across the United States to reach the gates of the Underworld (located in a recording studio in Hollywood) and prevent a catastrophic war between the gods.
The Gods of Olympus are alive in the 21st Century. They still fall in love with mortals and have children who might become great heroes, but most of these children meet horrible fates at the hands of monsters by the age of twelve. Only a few learn the truth of their identity and make it to Half Blood Hill, a Long Island summer camp dedicated to training young demigods. Such is the revelation that launches young Percy Jackson on a quest to help his real father, Poseidon, avert a war among the gods. With the help of Grover the satyr and Annabeth the daughter of Athena, Percy must journey across the United States to catch a thief who has stolen the original weapon of mass destruction – Zeus master bolt. Along the way, they face a host of mythological enemies determined to stop them. Most of all, Percy must come to terms with a father he has never known, and an Oracle that has warned him of betrayal by a friend.
The Lightning Thief PDF
Author(s): Rick Riordan
Series: Percy Jackson and the Olympians volume 1
Publisher: Disney-Hyperion, Year: 2006
ISBN: 0786838655,9780786838653