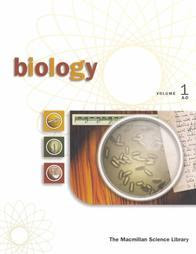 Biology Macmillan Science Library – Richard Robinson
Book Description:
Watch electrons zip around the nucleus of a carbon atom … Follow along as protozoa swim across colorful screens … See photosynthesis illustrated in terms of "black boxes," with chemicals moving in and out or between the boxes …
Something for students who need a little extra help understanding basic biological concepts and terms. This engaging, five-disk set of interactive Macintosh tutorials incorporates the latest computer technologies to define, explain, and visually portray concepts in a fun, yet meaningful way. This enhanced version features clearer, more compelling presentation and expanded topical coverage.
Table of contents :
Biology Vols 1-4 Richard Robinson – MacMillan Science Library.pdf……Page 1
Biology Vol 1: A-D……Page 3
Biology Vol 2: E-H……Page 298
Biology Vol 3: I-Po……Page 576
Biology Vol 4: Pr-Z……Page 871