Home
Tags
Concrete structures stresses and deformations ghali pdf
Tag: concrete structures stresses and deformations ghali pdf
Concrete Structures Stresses and Deformations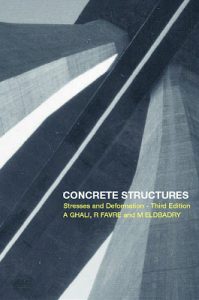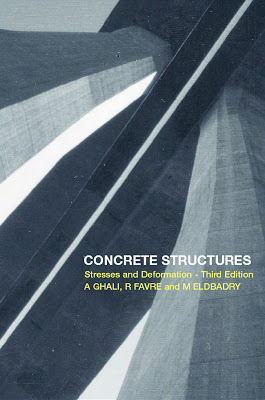 Concrete Structures Stresses and Deformations Book By Ghali
Concrete structures must have adequate safety factor against failure and must
also exhibit satisfactory performance in service. This book is concerned with
the checks on stresses and deformations that can be done in design to ensure
satisfactory serviceability of reinforced concrete structures, with or without
prestressing. The following are qualities which are essential for a satisfactory
performance:
1 No excessive deflection should occur under the combined effect of pre-
stressing, the self-weight of the structures and the superimposed dead
load.
2 Deflections and crack width should not be excessive under the above
mentioned loads combined with live and other transitory loads, settle-
ment of support and temperature variations. This makes it necessary to
control stress in the reinforcement, which is one of the main parameters
affecting width of cracks. Durability of concrete structures is closely
linked to the extent of cracking.
Concrete Structures, Stresses and Deformations PDF
Author(s): Amin Ghali, R. Favre, Mamdouh Elbadry
Publisher: Spon Press
Year: 2002
ISBN: 9780415247214