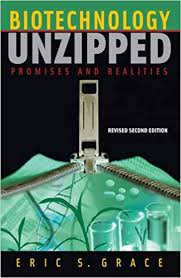 Biotechnology Unzipped Promises And Realities – Eric S. Grace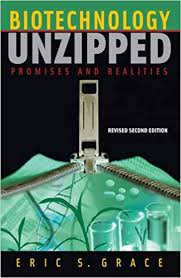 Book Description
In this update to the very popular first edition of the same name, skilled science popularizer Eric Grace helps readers understand what biotechnology is and what implications it holds for all of us.
Following on the heels of the success of the first edition, this thoroughly updated version offers an in-depth and accessible review of the basics of biotechnology. Accomplished science communicator Eric Grace focuses on the ethical implications involved, the wide range of public opinions both at home and abroad, the role of the media in communicating a complicated science topic, and the formidable problems associated with patenting life itself. With an emphasis on medicine, agriculture, and the environment, Grace explores the promises and realities of biotechnology. He deals frankly with the fact that biotechnology is first and foremost a commercial activity, often driven by big business and directed by the bottom line. And as biotechnology is used more frequently in medical diagnosis and treatment, we are witness to significant setbacks and reversals, dimming hopes that were prevalent when the first edition was released.
But we are also witness to the burgeoning use of the technology in forensic science where DNA analysis has become commonplace in solving crimes. Likewise, DNA analysis has been a boon to studies of human history and evolution, revealing ancient details originally thought lost to us. At the same time, new uses for genetically altered bacteria are being discovered that help us clean up the environment by breaking down or sequestering toxic chemicals. While the public remains concerned about biotechnology, there is increasing awareness of the potential benefits. This updated edition of Biotechnology Unzipped helps put the many issues in perspective and provides answers to the most important questions.
Topics
Explore Science
Biology and Life Sciences — Biotechnology
Biotechnology Unzipped, Promises and Realities PDF