Home
Tags
2 states audiobook
2 STATES By Chetan Bhagat
2 STATES – THE STORY OF MY MARRIAGE PDF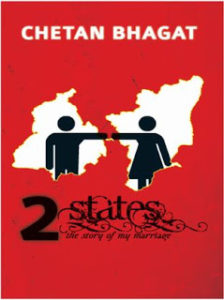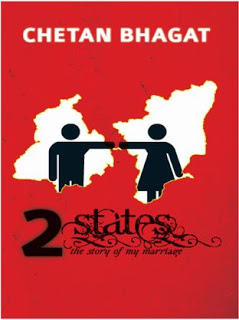 2 STATES Noval of Chetan Bhagat
THE STORY OF MY MARRIAGE
HELLO FRIENDS HERE I AM SHARING VERY FAMOUS NOVEL BY CHETAN BHAGAT 2 STATES – THE STORY OF MY MARRIAGE IN PDF FORMAT.
Loosely based on his real life, 2 States: The Story Of My Marriage charts the love story between a Tamil Brahmin girl and a Punjabi boy who find their relationship jeopardized by this very ethnic disconnect.
Adapted as a hit film, this book is the fourth in Bhagat's list of novels and also the fourth one to be adapted as a movie. This fun-filled love story that gets complicated when the question of marriage comes up, is a loose adaptation of Chetan Bhagat's own marriage.
This is a story of a love affair between two IIM students hailing from two different states, Punjab and Tamil Nadu. Miles apart in distance and custom, Krish and Ananya's love blossoms within the confines of their college walls. But with the end of college and beginning of a career, the question of marriage does not stand far away.
They embark on a journey of convincing their parents for the marriage. But the persuasion takes a lot more than just a few words. The journey that the couple takes from being romantically involved to getting married is full of twists and turns. This is more because, in India, it is easy to fall in love but tricky to convert that love into a love marriage.
The book details the quintessential Indian parents, the way marriages generally work in India and the two varied cultures beautifully; it also goes on to show that far beyond religion and creed, love keeps fighting for its place.
Download also HALF GIRLFRIEND PDF
Love marriages around the world are simple: Boy loves girl. Girl loves boy. They get married. In India, there are a few more steps: Boy loves Girl. Girl loves Boy. Girl's family has to love boy. Boy's family has to love girl. Girl's Family has to love Boy's Family. Boy's family has to love girl's family. Girl and Boy still love each other. They get married.
Welcome to 2 States, a story about Krish and Ananya. They are from two different states of India, deeply in love and want to get married. Of course, their parents don't agrees. To convert their love story into a love marriage, the couple have a tough battle in front of them. For it is easy to fight and rebel, but it is much harder to convince. Will they make it?
From the author of blockbusters Five Point Someone, One Night @ the Call Center and The 3 Mistakes of My Life, comes another witty tale about inter-community marriages in modern india.
2 STATES Book : Chetan Bhagat PDF