| | |
| --- | --- |
| Book Name: | [PDF] The Art of the Dragon Prince |
| Category: | A Special Books |
| Free Download: | Available |
Free Download The Art of the Dragon Prince PDF Book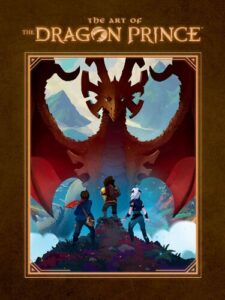 Book Description:
Date Subject To Change. The world behind The Dragon Prince is finally revealed! The Dragon Prince has enchanted and enthralled viewers since its initial release in September of 2018. Now, dive into the world behind its creation for the first time with this all-new hardcover collection! Never-before-seen concept sketches, preliminary designs, and first impressions from the first three seasons of the animated Netflix series expand over nearly 200 pages of content, from storyboards and environments to the characters and creatures that fans across the world have come to love. Assembled in consultation with The Dragon Prince co-creators Aaron Ehasz, Justin Richmond, and executive producer Justin Santistevan, this is the ultimate window into the work behind the show!
About the Author
Aaron Ehasz won a Peabody Award for his work as head writer and co-executive producer of Avatar: The Last Airbender and was part of the Emmy-winning writing team of Futurama. Most recently, he was creative director at Riot Games, where he worked on League of Legends and other development projects. He earned his MBA at Stanford and his undergrad degree from Harvard.
Justin Richmond was a Research and Development Producer leading the team creating one of Riot Games' next big projects. Before that, Justin was the game director of the Uncharted franchise at Naughty Dog. Uncharted is one of Sony's most iconic and beloved game franchises, with over 25 million units sold and 13 DICE Awards, and 4 BAFTAs. His game direction work on Uncharted 3 earned him a nomination for the DICE Award for Outstanding Achievement in Game Direction. Justin has a B.S. in film from Boston University and a degree in 3D animation from the Vancouver Film School.
Book Contents
1 Publisher's Description
2 Content
2.1 Introduction
2.2 Early Development
2.2.1 The Spark
2.2.2 Heroes
2.2.3 Villains
2.2.4 The Crashed Dragon
2.3 Book One: Moon
2.4 Book Two: Sky
2.5 Book Three: Sun
2.6 Illustrations and Extras
3 History Book Translation
4 Trivia
5 Preview
6 References
The Art of the Dragon Prince PDF
Author(s): Aaron Ehasz; Justin Richmond; Wonderstorm
Publisher: Dark Horse Comics, Year: 2020
ISBN: 9781506717784,1506717780
Related More Books
See More POST On : A Special Books