| | |
| --- | --- |
| Book Name: | Open Source Security Tools: A Practical Guide to Security Applications |
| Category: | Software Engineering |
| Free Download: | Available |
Open Source Security Tools: A Practical Guide to Security Applications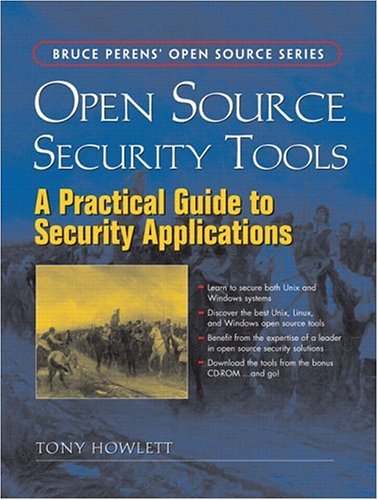 Book Description: 
Few system administrators on the front lines can afford to worry about security all day. But in this day and age, when viruses, worms, and cyberattacks are everywhere, no one can afford to ignore network security.
Open Source Security Solutions is a practical, hands-on introduction to open source security tools written with the busy IT manager in mind. Tony Howlett, a seasoned security specialist, has examined the vast array of these free and inexpensive solutions to provide you with the "best of breed" for all important areas of information security.
Inside, you'll find everything from how to fortify Linux and Windows systems to how to use Sleuth Kit, Autopsy Forensic Browser, and Forensic Tool Kit to investigate breaches. The author reviews the top open source tools for each security task outlined, explains how to utilize them, and offers a case study and sample implementation. Work covered includes: Installing an open source firewall with Ipchains, Iptables, Turtle firewall, or Smoothwall and testing for vulnerabilities and scanning ports with Nmap, Blog, Nmap for Windows, Nessus, and NessusWX using network intrusion detection systems and sniffers such as Tcpdump, Ethereal, Windump, Snort, and Snort for Windows, Swatch, ACID, and NCC tracking and analysis of data collection communication encryption using PGP, GnuPG, SSH, and Free S/WAN This helpful guide talks about tools like Kismet Wireless, Airport, and Netstumber, as well as the growing field of wireless security.
Whether you run networks or Windows systems, this course will help you understand how open-source security solutions can protect your business and help you reach your professional goals.
Open Source Security Tools: Practical Guide to Security Applications, A
Author(s): Tony Howlett
Publisher: Prentice Hall, Year: 2004
ISBN: 0321194438,9780321194435
Open Source Security Tools epub
Related More Books