| | |
| --- | --- |
| Book Name: | Mechatronic Systems: Modelling and Simulation with HDLs |
| Category: | Mechatronic Book |
| Free Download: | Available |
Free PDF Download Mechatronic Systems: Modelling and Simulation with HDLs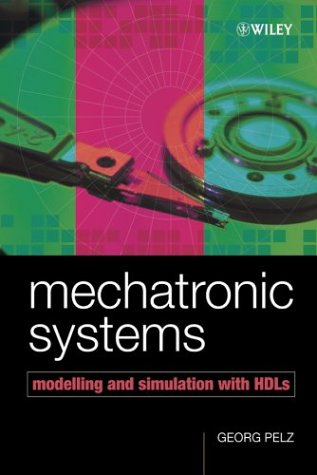 Book Description:
* Covers the modeling and simulation of mechatronic and micro mechatronics systems using HDLs.
* Provides an overview of digital and analog circuitry and software design for mechatronic systems.
* Presents practical guidance on both chip and systems design for a wide range of mechatronic applications.
* Focuses on a practical approach to designing and simulating electronic hardware and components of mechatronic systems.
Mechatronic Systems: Modelling and Simulation with HDLs PDF
Author(s): Georg Pelz
Publisher: Wiley, Year: 2003
ISBN: 9780470849798,0-470-84979-7
Related More Books