| | |
| --- | --- |
| Book Name: | [PDF] J.D. Lee Concise Inorganic Chemistry for JEE (Main & Advanced) |
| Category: | JEE Mains & Advanced |
| Language: | English |
| Format: | PDF |
| Free Download: | Available |
Free Download J.D. Lee Concise Inorganic Chemistry for JEE (Main & Advanced) PDF Book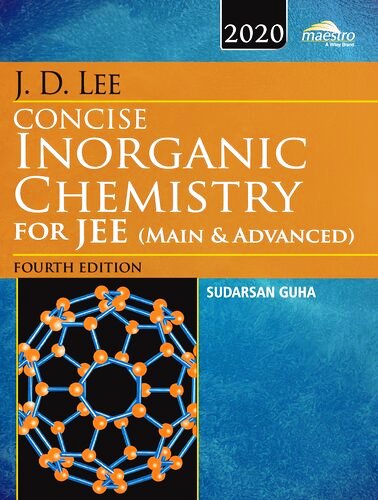 Book Description:
J.D. Lee Concise Inorganic Chemistry for JEE (Main & Advanced)
adapted by Sudarshan Guha (IIT Kanpur, ALLEN career institute)
Wiley India Pvt. Ltd., 4436/7, Ansari Road, Daryaganj, New Delhi-110002
useful for JEE main JEE advanced IIT-JEE Olympiad KVPY BITSAT JEE(adv) INChO NSEC NSEJS IChO.
This book is an adaptation of the classic book Concise Inorganic Chemistry by J.Br>d Lee (fifth edition) which is widely used by students preparing for engineering entrance examinations. This adapted version provides a more concise treatment of the subject as per the syllabus requirements but does not compromise on Essentials. The explanation of fundamental concepts is simple, offering a right blend of theory and applications. The adaptation has been carried out to make the book The best fit for engineering aspirants.
J.D. Lee Concise Inorganic Chemistry for JEE (Main & Advanced) PDF
Author(s): Sudarsan Guha , J. D. Lee
Publisher: Wiley India Pvt. Ltd., Year: 2019
ISBN: 9788126598311
J.D. Lee Concise Inorganic Chemistry, for JEE Main and Advanced,2021
Related More Books
See More POST On : JEE Mains & Advanced