| | |
| --- | --- |
| Book Name: | [PDF] Internal Combustion Engines Fundamentals John B. Heywood |
| Category: | IC Engine |
| Language: | English |
| Format: | PDF |
| Free Download: | Available |
Internal Combustion Engine Fundamentals Download free :: The long-awaited revision of the most respected resource on internal combustion engines—covering the basics through advanced operation of spark-ignition and diesel engines. Written by one of the most recognized and highly regarded names in internal combustion engines, this trusted educational resource and professional reference covers the key physical and chemical processes that govern internal combustion engine operation and design. Internal Combustion Engine Fundamentals, Second Edition, has been thoroughly revised to cover recent advances, including performance enhancement, efficiency improvements, and emission reduction technologies. Highly illustrated and cross-referenced, the book includes discussions of these engines' environmental impacts and requirements. You will get complete explanations of spark-ignition and compression-ignition (diesel) engine operating characteristics as well as of engine flow and combustion phenomena and fuel requirements.
Internal Combustion Engines Fundamentals by John B. Heywood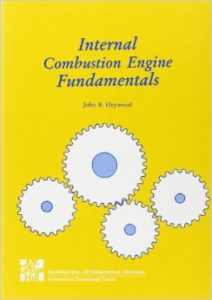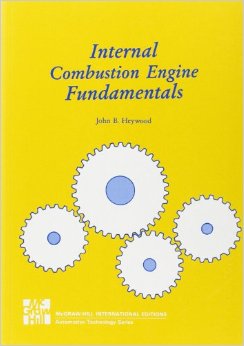 Title of the book: INTERNAL COMBUSTION ENGINE FUNDAMENTALS
Authors:John L. Heywood
Publishers: McGraw-Hill
ISBN:0-07-028637-X
Pages: 962
Chapters: 15
Files type: PDF
File size: 42.2MB
This text, by a leading authority in the field, presents a fundamental and factual development of the science and engineering underlying the design of combustion engines and turbines. An extensive illustration program supports the concepts and theories discussed.
internal combustion engine fundamentals solutions manual download



Book Contents:
Engine Types and Their Operation
Engine Design and Operating Parameters
Thermochemistry of Fuel-Air Mixtures
Properties of Working Fluids
Ideal Models of Engine Cycles
Gas Exchange Processes
SI Engine Fuel Metering and ManifoldPhenomena
Charge Motion within the Cylinder
Combustion in Spark-Ignition Engines
Combustion in Compression-Ignition Engines
Pollutant Formation and Control
Engine Heat Transfer
Engine Friction and Lubrication
Modeling Real Engine Flow and Combustion Processes
Engine Operating Characteristics
Download also Best Internal Combustion Engine Books…
Internal Combustion Engines Fundamentals PDF
Author(s): Heywood J.B.
Internal combustion engines fundamentals john heywood PDF
Related Results : automotive internal combustion engine fundamentals,engineering fundamentals of internal combustion engines,engineering fundamentals of internal combustion engines solution manual,engineering fundamentals of the internal combustion engines,fundamentals of internal combustion enginesfundamentals of internal combustion engines by gill,
Related More Books
See More POST On : Engineering Books