| | |
| --- | --- |
| Book Name: | How I Built This Book |
| Category: | Startup Books |
| Language: | English |
| Format: | PDF |
| Free Download: | Available |
Free Download How I Built This: The Unexpected Paths to Success from the World's Most Inspiring Entrepreneurs Epub Book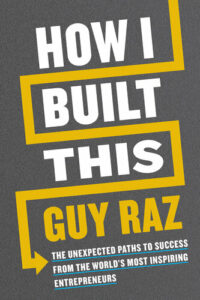 Book Description: 
This book is based on the popular NPR podcast How I Built This with Guy Raz. It is filled with valuable advice and ideas from the world's best entrepreneurs on how to start, launch, and build a successful business.
Great ideas often start with something simple: A New Zealand national team soccer player sees that his country has a lot of wool that needs to be used and figures out how to make shoes (Allbirds). An ex-Buddhist monk decides that creating an app is the best way to spread his lessons on mindfulness (Headspace). A sandwich cart owner comes up with a way to use up leftover pita bread and turns it into Stacy's Pita Chips, a multimillion-dollar business.
An NPR host and award-winning journalist, Guy Raz have talked to over 200 successful entrepreneurs to discover incredible stories like these. In How I Built This, he advises every step of an entrepreneur's journey, from coming up with an idea to getting money and hiring people to fight off competitors to finally paying yourself an actual salary. This is a must-read for anyone wanting to start a business or wondering how the first entrepreneurs made their dreams come true.
Download How I Built This: The Unexpected Paths to Success from the World's Most Inspiring Entrepreneurs Epub 
Author(s): Guy Raz
Publisher: Houghton Mifflin Harcourt, Year: 2020
ISBN: 0358216761,9780358216766
Related More Books