| | |
| --- | --- |
| Book Name: | [PDF] High Voltage Engineering By J Rohan Lucas |
| Category: | Electrical books ( EE ) |
| Free Download: | Available |
High Voltage Engineering By J Rohan Lucas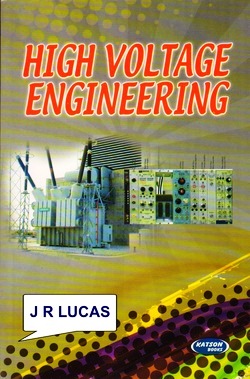 High voltage engineering PDF
Author(s): Lucas J.R.
Book Description:
Monograph, Department of Electrical Engineering, University of Moratuwa, Sri Lanka, 2001, pg.212
High voltage engineering is a vast subject, extending from basic knowledge in physics, chemistry, and material science to applications in the insulation design of high-voltage transmission lines and substation equipment. Although high voltage engineering applications extend to medicine and nuclear science, these topics are beyond the scope of this book. The book is targeted towards those in the electric power
profession. The selection of what material to include is a difficult decision. To limit the scope even further, it was decided to exclude material on the design and testing of high-voltage switchgear, a subject of great scientific and practical interest that is usually dealt with under the designation: high power engineering. Insulation systems of transmission lines and power equipment are exposed to stresses caused by operating voltage as well as those due to internal and external overvoltages. Electric field calculations are essential, since ionization phenomena in electrical insulation systems are very sensitive to electrical stresses.
BOOK CONTENTS:
Breakdown of Gaseous Insulation
Breakdown of Liquid and Solid Insulation
Lightning Phenomena
High Voltage Transient Analysis
High Voltage Cables
Measurement of High Voltages
High Voltage Generators for Testing
High Voltage Surge Generators
High Voltage Testing
Insulation Co-Ordination
High Voltage Direct Current Transmission
High Voltage Engineering By J Rohan Lucas PDF
Author(s): Lucas J.R.
Related Results : high voltage engineering – j r lucas 2001,high voltage engineering by j r lucas,high voltage engineering jr lucas pdf,high voltage engineering lucas pdf,
Related More Books