| | |
| --- | --- |
| Book Name: | Has China Won? PDF Book |
| Category: | Politics Books |
| Language: | English |
| Format: | PDF |
| Free Download: | Available |
Free Download Has China Won?: The Chinese Challenge to American Primacy PDF + Epub Book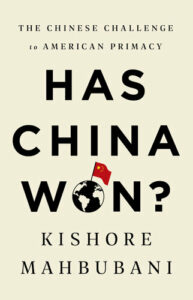 Book Description: 
China and the US have the most critical geopolitical battle of the 21st century. But is it avoidable? And if it does happen, is the result already set?
China and the United States are the two most powerful countries in the world. They keep a wary eye on each other across the Pacific. They don't talk well, and there doesn't seem to be much natural empathy. A vast political battle has started.
America prizes freedom; China values freedom from chaos.
America values strategic decisiveness; China values patience.
China is becoming a meritocracy, while America is becoming a society with lasting differences.
America has given up on multilateralism, but China is happy about it.
Kishore Mahbubani is a diplomat and scholar with unmatched access to policymakers in Beijing and Washington. He has written the definitive guide to the deep fault lines in the relationship, a clear-eyed assessment of the risk of any confrontation, and a brutally honest assessment of the US and China's strengths, weaknesses, and quirks as superpowers.
Has China Won?
Author(s): Kishore Mahbubani
Publisher: PublicAffairs, Year: 2020
ISBN: 9781541768123
PDF link as below
Related More Books