| | |
| --- | --- |
| Book Name: | Fictions of Credit in the Age of Shakespeare |
| Category: | A Special Books |
| Free Download: | Available |
Free PDF Download Fictions of Credit in the Age of Shakespeare Book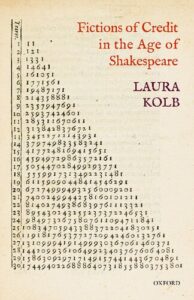 Book Description:
In Shakespeare's England, credit was synonymous with reputation, and reputation developed through language, conduct, and social interpretation. As a consequence, artful language and social hermeneutics became practical, profitable skills. Since most people both used credit and extended it, the dual strategies of implication and inference- producing and reading evidence- were everywhere. Like poetry or drama, credit was constructed: fashioned out of the interplay of artifice and interpretation. The rhetorical dimension of economic relations produced social fiction on a range of scales: from transitory performances facilitating local transactions to the long-term project of maintaining creditworthiness to the generalized social indeterminacy that arose from the interplay of performance and interpretation.
Fictions of Credit in the Age of Shakespeare examines how Shakespeare and his contemporaries represented credit-driven artifice and interpretation on the early modern stage. It also analyses a range of practical texts–including commercial arithmetics, letter-writing manuals, legal formularies, and tables of interest–which offer strategies for generating credit and managing debt. Looking at plays and practical texts together, Fictions of Credit argues that both types of writing constitute "equipment for living": practical texts offering concrete strategies for navigating England's culture of credit and plays exploring the limits of credit's dangers and possibilities. In their representations of a world rewritten by debt relations, dramatic texts, in particular, articulate a phenomenology of economic life, telling us what it feels like to live in credit culture: to live, that is, inside a fiction.
Book Review
"In Fictions of Credit in the Age of Shakespeare, Laura Kolb provides an illuminating and elegantly written analysis of the concepts, depictions and negotiations of credit in a range of early modern drama." — Vicki Kay Price, Society for Renaissance Studies and John Wiley & Sons Ltd
"Kolb excels at modeling a critical method that refuses to reduce, simplify, or resolve complex tensions." — Margo Kolenda-Mason, University of Michigan, RENAISSANCE QUARTERLY
"An important, thought-provoking analysis … Kolb's prose is assured, expert, and full of lively charm … I gladly recommend Fictions of Credit to anyone interested in how people collaborate in crafting the poetics we live by." — David Landreth, Modern Philology
About the Author
Laura Kolb, Assistant Professor of English, Baruch College, the City University of New York (CUNY)
Laura Kolb is an Assistant Professor of English at Baruch College, CUNY. She received her PhD in 2014 from the University of Chicago. Her articles have appeared in SEL, Shakespeare Studies, The Sidney Journal, and The Forum for Modern Language Studies. She has written reviews for the TLS, Renaissance Quarterly, and The Shakespeare Newsletter.
Table of contents :
Cover
Fictions of Credit in the Age of Shakespeare
Copyright
Acknowledgments
Contents
List of Figures
Introduction
I.1. Polonius in the Marketplace
I.2. Economics and Fiction
I.3. "Equipment for Living": Practical and Dramatic Texts
I.4. Archive and Structure
1: Reckoning Reputation
1.1. Jealous Arithmetic
1.2. Partnership Problems
1.3. Economic Language in Othello
1.4. Credit versus Honor
1.5. "For the Seas' Worth"
2: Friendly Credit and its Dangers
2.1. Commonplaces, Common Goods
2.2. Proverbs and Contradiction
2.3. Managing Contradiction in Letter-Writing Manuals
2.4. All That Glisters in The Merchant of Venice
2.5. Pairs and Networks in A Woman Killed with Kindness
3: Debt's Poetry, Credit's Fictions
3.1. Debt Plus Poetry Equals . . . ?
3.2. Timon of Athens: or, The Rich Beggar
3.3. Debt's Poetry
3.4. Origin Stories
4: Other Worlds
4.1. Unpuzzling Credit
4.2. The Stuff of Poetry
4.3. Volpone's Will
4.4. The Magnetic Lady's Logarithms
4.5. Interest's Contradictions
4.6. "The World Over"
Coda
Bibliography
Index
Fictions of Credit in the Age of Shakespeare PDF
Author(s): Laura Kolb
Publisher: Oxford University Press, Year: 2021
ISBN: 2020951761,9780198859697
Related More Books
See More POST On : A Special Books