| | |
| --- | --- |
| Book Name: | Drives and Control for Industrial Automation |
| Category: | Mechatronic Book |
| Free Download: | Available |
Free PDF Download Drives and Control for Industrial Automation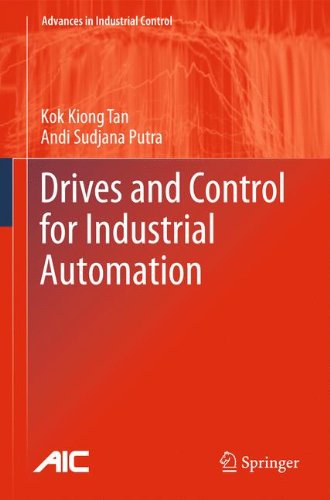 Book Description:
Drives and Control for Industrial Automation present the material necessary to understand servo control in automation. Beginning with a macroscopic view of its subject, treating drives and control as parts of a single system, the book then discusses the significant components of servo control: sensors, controllers, and actuators. The mechatronic approach – a synergistic integration of the elements – is maintained in keeping with contemporary practice.
The author's holistic approach does not preclude the reader from learning in a step-by-step fashion – each chapter contains material that can be studied separately without compromising understanding. Drives are described in several chapters organized according to how they are usually classified in industry, each comprised of its actuators and sensors. The controller is discussed alongside. Topics of recent and current interest – piezoelectricity, digital communications, and future trends – are detailed in their dedicated chapters.
Drives and Control for Industrial Automation is primarily written for engineers and researchers interested in the applications of sensors, actuators, and control systems in the automated environment. The discussion is thorough, with the basics laid out succinctly but in sufficient detail to be helpful to non-expert readers, so students will also find this monograph a good source of information.
Table of contents :
Front Matter….Pages I-XIII
Overview of Servo Control….Pages 1-7
Servo Hydraulic and Pneumatic Drive….Pages 9-44
Electric Drives….Pages 45-85
Piezoelectric Drives….Pages 87-104
Control System in Servo Drives….Pages 105-142
Digital Communication Protocols….Pages 143-162
Trends in Motion Control….Pages 163-170
Back Matter….Pages 171-183
Drives and Control for Industrial Automation PDF
Author(s): Kok Kiong Tan, Andi Sudjana Putra (auth.)
Series: Advances in Industrial Control
Publisher: Springer-Verlag London, Year: 2011
ISBN: 1848824246,9781848824249,9781848824256
Related More Books