| | |
| --- | --- |
| Book Name: | [PDF] Control and Automation of Electrical Power Distribution Systems |
| Language: | English |
| Format: | PDF |
| Free Download: | Available |
Control and Automation of Electrical Power Distribution Systems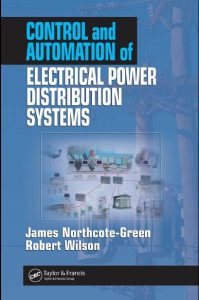 Book Description:
Implementing the automation of electric distribution networks, from simple remote control to the application of software-based decision tools, requires many considerations, such as assessing costs, selecting the control infrastructure type and automation level, deciding on the ambition level, and justifying the solution through a business case. Control and Automation of Electric Power Distribution Systems addresses all of these issues to aid you in resolving automation problems and improving the management of your distribution network.
Bringing together automation concepts as they apply to utility distribution systems, this volume presents the theoretical and practical details of a control and automation solution for the entire distribution system of substations and feeders. The fundamentals of this solution include depth of control, boundaries of control responsibility, stages of automation, automation intensity levels, and automated device preparedness. To meet specific performance goals, the authors discuss distribution planning, performance calculations, and protection to facilitate the selection of the primary device, associated secondary control, and fault indicators. The book also provides two case studies that illustrate the business case for distribution automation (DA) and methods for calculating benefits, including the assessment of crew time savings.
As utilities strive for better economies, DA, along with other tools described in this volume, help to achieve improved management of the distribution network. Using Control and Automation of Electric Power Distribution Systems, you can embark on the automation solution best suited for your needs.
Get Paper Book : GET BOOK
Control and Automation of Electrical Power Distribution Systems PDF

Author(s): James Northcote-Green, Robert G. Wilson, James Northcote-Green, Robert G. Wilson
Series: Power Engineering
Publisher: CRC Press, Year: 2006
ISBN: 0824726316,9780824726317
Related Results : control and automation of electrical power distribution systems,control and automation of electrical power distribution systems pdf,
Related More Books
See More POST On : Engineering Books