| | |
| --- | --- |
| Book Name: | [PDF] Commonly asked questions in thermodynamics [BOOK] |
| Category: | Thermodynamics |
| Language: | English |
| Format: | PDF |
| Free Download: | Available |
Commonly asked questions in thermodynamics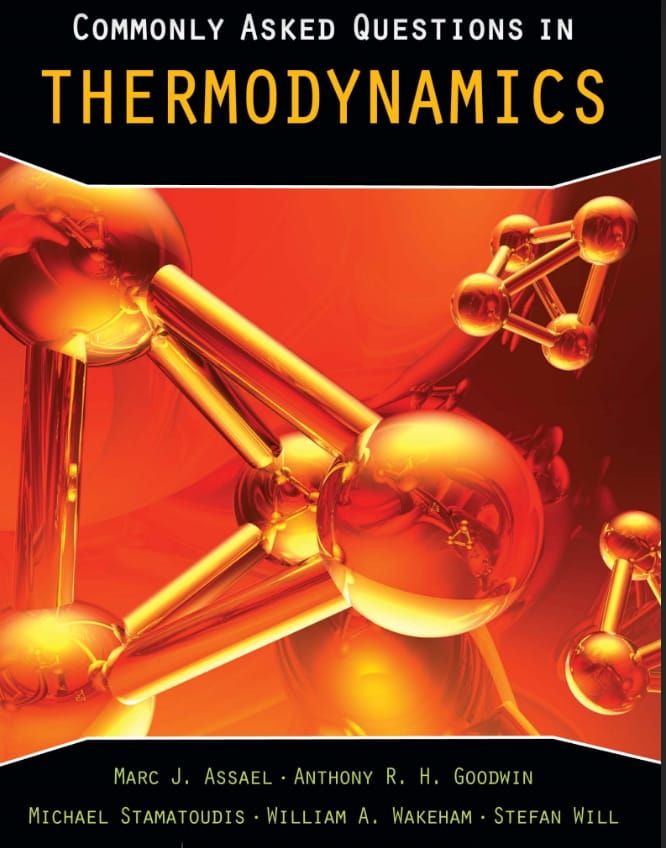 Book Description
Thermodynamics, the first in a new series of books that address the questions that frequently arise in today's major scientific and technical disciplines. Designed for a wide audience, from students and researchers to practicing professionals in related areas, the books are organized in a user friendly Question & Answer format. Presented questions become increasingly specific throughout the book, with clear and concise answers, as well as illustrations, diagrams, and tables are incorporated wherever helpful.
Thermodynamics is a core discipline associated with the theoretical principles and practical applications underlying almost every area of science, from nanoscale biochemical engineering to astrophysics. Highlighting chemical thermodynamics in particular, this book is written in an easy-to-understand style and provides a wealth of fundamental information, simple illustrations, and extensive references for further research and collection of specific data.
"Accurate and clearly explained answers to common questions. Every scientist and engineer encounters problems that may be solved at least in part using the principles of thermodynamics. The importance of thermodynamics is often so fundamental to life that we should all have a fairly detailed understanding of this core field. This clearly written, easy-to-follow guide allows even nonscientists considering use of alternative fuel sources to achieve a solid grounding in thermodynamics. The authors cover topics spanning from energy sources to the environment to climate change. A broad audience of general readers, students, industry professionals, and academic researchers will appreciate the answers found in this book"–"Acutely aware that this is especially the case for thermodynamics and thermophysics. The subjects of thermodynamics and thermophysics play a role to some extent in every other discipline of science from the nano-scale to the cosmos and astrophysics with biology and life-sciences on the way. Furthermore, while some aspects of thermodynamics under pin the very fundamentals of these subjects, others parts of thermodynamics impact upon almost every application in engineering. In consequence the range of individuals who may have questions about thermodynamics and its applications encompass most of the world's scientists and engineers at most of the levels of activity from the undergraduate to the research frontier."– Read more… Definitions and the 1st law of thermodynamics — What is statistical mechanics? — 2nd law of thermodynamics — Phase equilibria — Reactions, electrolytes, and nonequilibrium — Power generation, refrigeration, and liquefaction — Where do I find my numbers?
Commonly Asked Questions in Thermodynamics PDF
Author(s): Marc J. Assael, William A. Wakeham, Anthony R. H. Goodwin, Stefan Will, Michael Stamatoudis
Publisher: CRC Press, Year: 2011
ISBN: 1420086952
Related More Books
See More POST On : Engineering Books