| | |
| --- | --- |
| Book Name: | BIM for Building Owners and Developers by K. Pramod Reddy |
| Free Download: | Available |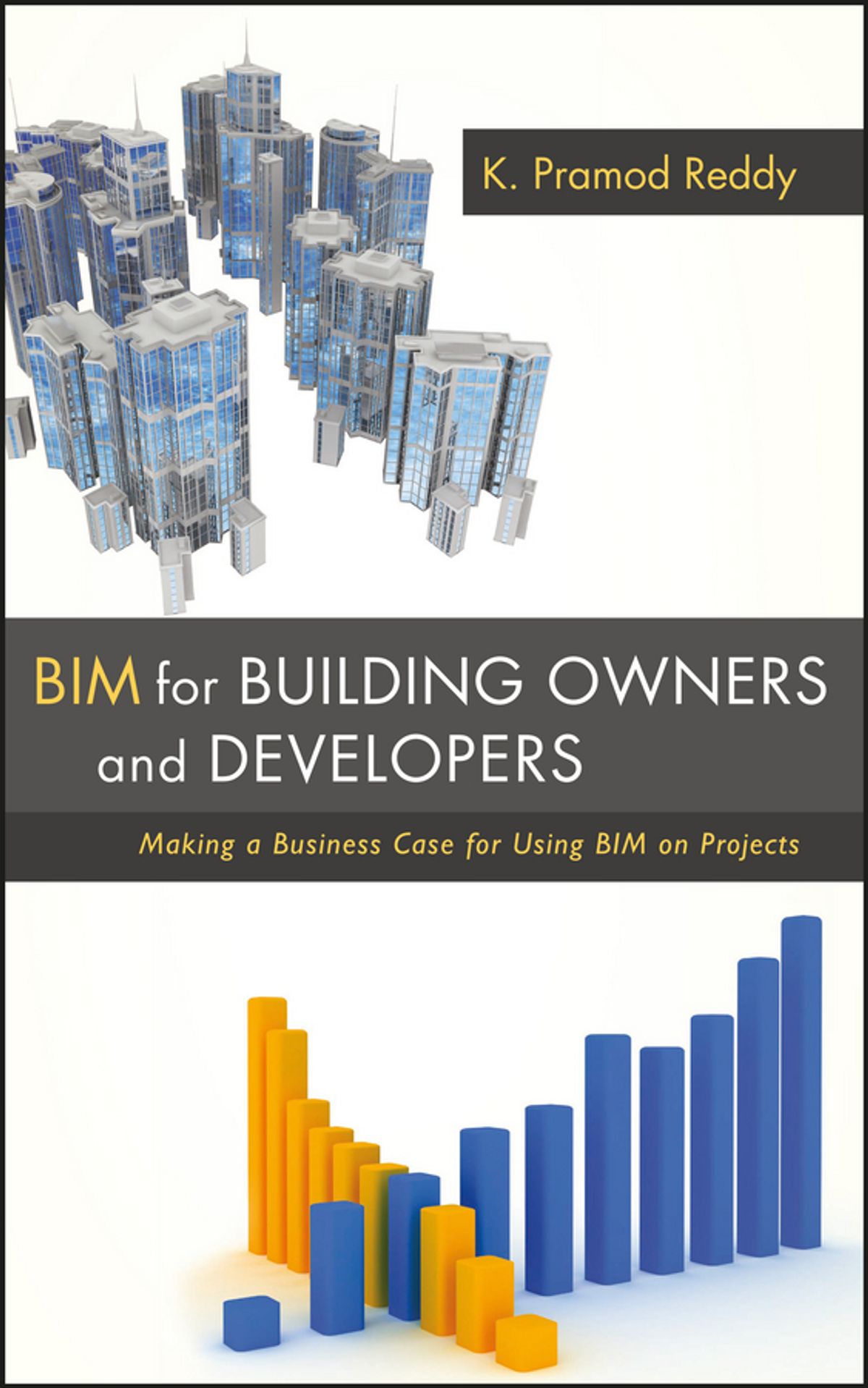 Book Details :
Language
English
Pages
242
Format
PDF
Size
11.4 MB
BIM for Building Owners and Developers by K. Pramod Reddy
BIM for Building Owners and Developers Making a Business Case for Using BIM on Projects by K. Pramod Reddy | PDF Free Download.
BIM for Building Owners and Developers Contents
---
Introduction to Building Information Modeling

BIM with a Purpose 

BIM—The Paradigm Shift 

Strategic Planning

Tactics

Execution 

BIM Analytics for the Enterprise

Summary 
Preface to BIM for Building Owners and Developers PDF
---
Over the last 30 years, industries such as manufacturing, distribution, and finance have been automated, driving enormous gains in productivity worldwide.
The exception is the architecture, engineering, and construction industry (AEC). That is, until recently.
Maybe this was a function of an ingrained approach industry-wide toward delivering services on an unbundled basis, or maybe the industry was simply slow to embrace the benefits of integrated data management.
However, over the last 5 years, with the ramping up of building information modeling (BIM) and new, subsequent developments and applications, the AEC world moved firmly into the middle of a true sea change.
The winners most certainly will be firms that have embraced this new approach toward gathering, processing, and utilizing information across the spectrum of consulting, design, implementation, and operations.
Moreover, these new technologies are driving the further growth of integrated EPC and DB services, as the real power lies with access to, development and manipulation of, and pull-through application of data from the start of a capital expense project all the way to monitoring ongoing operations.
While the AEC world is ramping up its intelligence around the use of BIM and a multitude of related new applications, the next evolution of application lies with building owners.
In addition, this new intelligence of leveraging data to analyze and model results are used to drive efficiencies, and builder/owners are witnessing a change in applications that are available to drive building and system life cycle efficiencies.
BIM for Building Owners and Developers takes the reader through the multitude of opportunities and challenges in quickly moving "up the BIM curve" while overviewing both strategic frameworks and technical information along the way, with features such as "A Tales from the Trenches" that highlight real-life applications.
The world of BIM is rapidly developing, with new applications emerging almost daily, including serious work around artificial intelligence (AI), driving significant next-generation opportunities.
Building owners who are well educated on the topic and embrace these new technologies will have a clear advantage in their industry going forward.
BIM for building owners and developers : making a business case for using BIM on projects PDF
Author(s): K Pramod Reddy
Publisher: John Wiley & Sons, Year: 2012
ISBN: 9781118128862,1118128869
Download BIM for Building Owners and Developers by K. Pramod Reddy PDF Free
Related Results : bim for building owners and developers,
Related More Books
See More POST On : Engineering Books