| | |
| --- | --- |
| Book Name: | Asteroids, Comets and Meteors |
| Category: | Aerospace Engineering |
| Free Download: | Available |
Asteroids, Comets and Meteors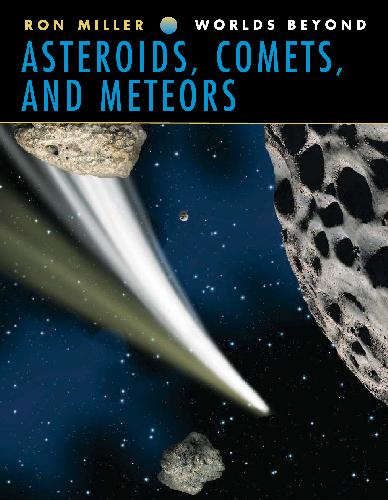 Book Description:
When one science fiction author called the asteroids "ten thousand fleas on the dead dog of night," he was only reflecting the disregard astronomers once had for these mysterious objects, most of which were considered little more than nuisances. Today, astronomers have a new respect for asteroids, comets, and meteors. The collision of an asteroid with Earth may have spelled the end of the dinosaurs. A future crash may end life as we know it on our planet. Likewise, the icy mounds called comets are not just rare, graceful apparitions in the night sky; they are among the most exciting objects in the solar system, perhaps holding clues to the origin of the solar system itself. This book explores these little-known but fascinating denizens of outer space.
Table of contents :
Title page……Page 3
Copyright info……Page 4
Contents……Page 5
Building A Solar System……Page 7
Miniature Worlds……Page 11
The Asteroid Belt……Page 18
Exploring Asteroids……Page 26
Discovering Comets……Page 37
Tracking Meteors……Page 58
Glossary……Page 75
For More Information……Page 77
Index……Page 79
About the Author……Page 82
Asteroids, Comets and Meteors PDF
Author(s): Miller R.
Year: 2004
ISBN: 0822563630
Related More Books