Home
Tags
Manufacturing technology objective type questions with answers pdf
Tag: manufacturing technology objective type questions with answers pdf
production technology objective questions
PRODUCTION TECHNOLOGY 
 Mechanical Engineering Multiple choice Questions Answers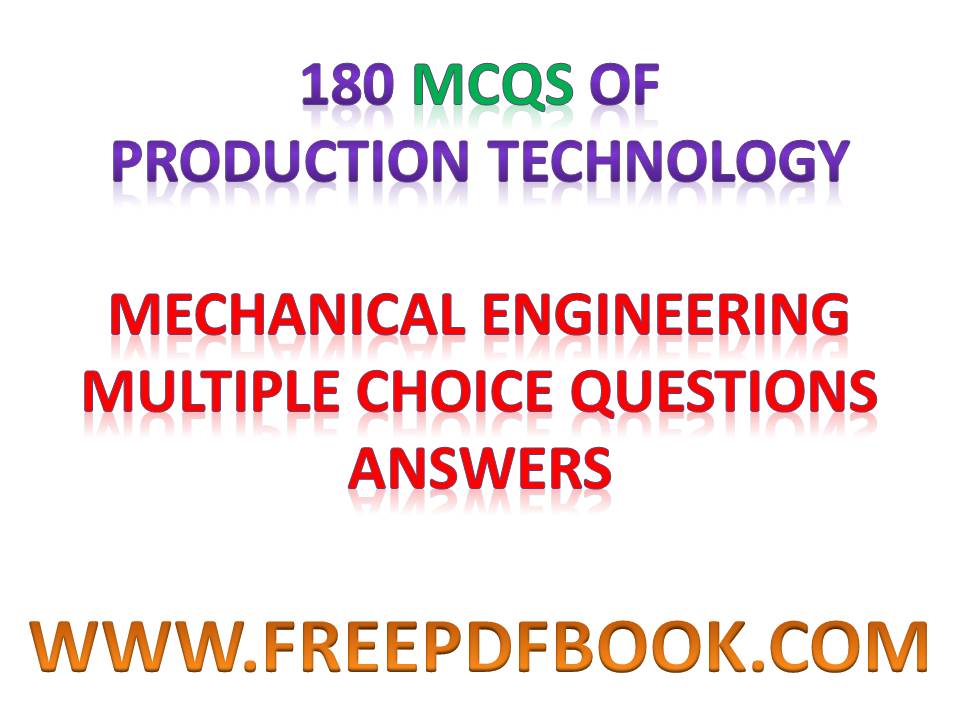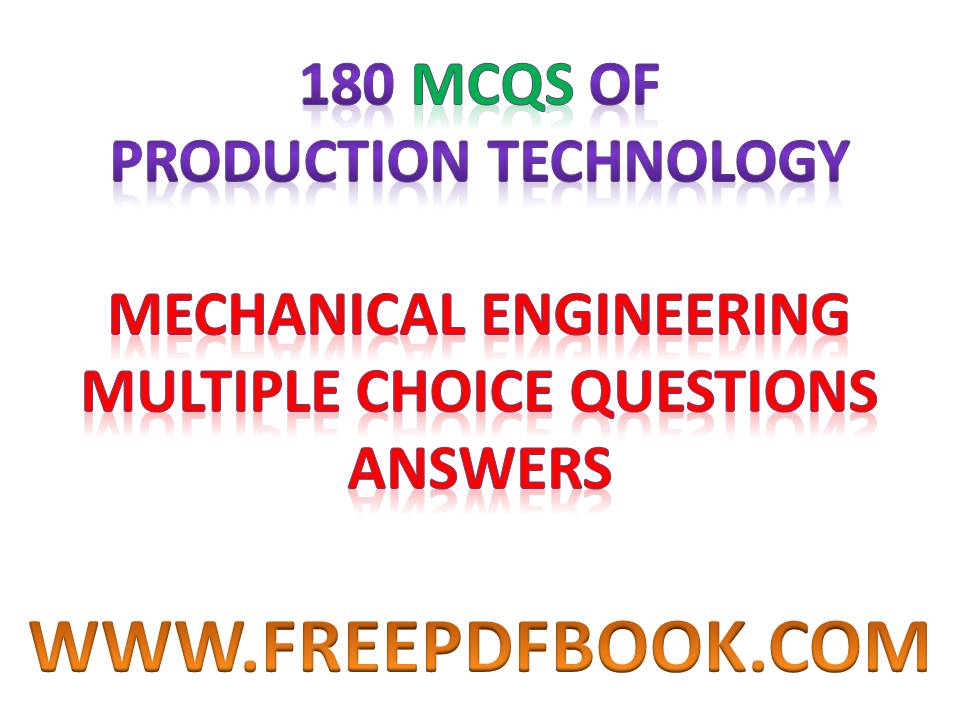 "PRODUCTION TECHNOLOGY"
Mechanical Engineering MCQS
from FreePDfbook.com
PRODUCTION TECHNOLOGY Questions Answers
1. Work study is concerned with
(a) improving present method and finding standard time
(b) motivation of workers
(c) improving production capability
(d) improving production planning and control
(e) all of the above.
Ans: a
2. Basic tool in work study is
(a) graph paper
(b) process chart
(c) planning chart
(d) stop watch
(e) analytical mind.
Ans: d
3. What does symbol 'O' imply in work study
(a) operation
(b) inspection
(c) transport
(d) delay/temporary storage
(e) none of the above.
Ans: a
4. What does symbol 'D' imply in work study
(a) inspection
(b) transport
(c) delay/temporary storage
(d) permanent storage
(e) none of the above.
Ans: c
5. What does symbol 'V' employ in work study
(a) operation
(b) inspection
(c) delay/ temporary Storage
(d) permanent storage
(e) none of the above.
Ans: d
.
.
.
.
.
89. Graphical method, simplex method, and transportation method are concerned with
(a) break-even analysis
(b) value analysis
(c) linear programming
(d) queing theory
(e) tnaterial handling.
Ans: c
90. Which one of the following represents a group incentive plan ?
(a) Scanlon Plan
(b) Rowan Plan
(c) Bedaux Plan
(d) Taylor Differential Piece Rate System
(e) Halsey Premium Plan.
Ans: a
PRODUCTION TECHNOLOGY Multiple choice Questions and Answers :-
91. In the Halsey 50-50 plan, the following are rewarded more
(a) past good workers
(b) past poor workers
(c) past average workers
(d) all of the above
(e) none of the above.
Ans: b
92. In the Halsey system of wage incentive plan, a worker is
(a) paid as per efficiency
(b) ensured of minimum wages
(c) not paid any bonus till his efficiency
(d) never a loser
(e) induced to do more work.
Ans: b
.
.
.
.
.
179. Pessimistic time is
(a) the maximum time which an activity might require
(b) the average time required for a job
(c) the most probable time considering all conditions
(d) the minimum time in which an activity can possibly be accomplished
(e) the earliest finish.
Ans: a
180. In PERT analysis, critical path is obtained by joining events having
(a) +ve slack
(b) -ve slack
(c) zero sldck
(d) dummy activities
(e) critical activities.
Ans: c
PRODUCTION TECHNOLOGY Multiple choice Questions and Answers pdf  ::
In PDF file click here to download

By Freepdfbook.com