Home
Tags
Braja m das soil mechanics laboratory manual
Tag: braja m das soil mechanics laboratory manual
SOIL MECHANICS LABORATORY MANUAL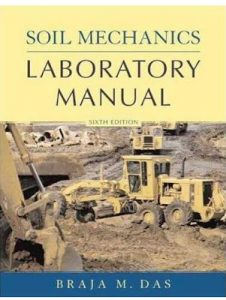 SOIL MECHANICS LABORATORY MANUAL By Braja M. Das
In the classroom laboratory, most experiments described herein will probably be conducted
in small groups. However, the laboratory report should be written by each. student
individually. This is one way for students to improve their technical writing skills. Each
report should contain:
1. Cover page-This page should include the title of the experiment, name, and date on
which the experiment was performed.
2. Following the cover page, the items listed below should be included in the body of
the report:
a. Purpose of the experiment
b. Equipment used
c. A schematic diagram of the main equipment used
d. A brief description of the test procedure
3. Results-This should include the data sheet(s), sample calculations(s), and the
required graph(s).
4. Conclusion-A discussion of the accuracy of the test procedure should be included
in the conclusion, along with any possible sources of error.
Soil Mechanics Laboratory Manual PDF
Author(s): Braja M. Das
Publisher: Oxfor University Press
Year: 2002