| | |
| --- | --- |
| Book Name: | [PDF] Insect Biodiversity Science and Society by Robert G. Foottit and Peter H. Adler |
| Free Download: | Available |
Insect Biodiversity Science and Society by Robert G. Foottit and Peter H. Adler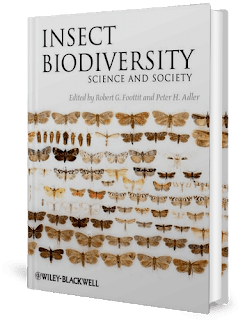 Book Description:
Insect Biodiversity: Science and Society brings together leading scientific experts to assess the impact insects have on humankind and the earth's fragile ecosystems. It examines why insect biodiversity matters and how the rapid evolution of insect species is affecting us all.
Insects and related arthropods make up more than 50 percent of the known animal diversity globally, yet a lack of knowledge about insects is hindering the advance of science and society. This book explores the wide variety in type and number of insect species and their evolutionary relationships. Case studies offer assessments on how insect biodiversity can help meet the needs of a rapidly expanding human population, and also examine the consequences that an increased loss of insect species will have on the world.
The book concludes that a better understanding of the biology and ecology of insects is the only way to sustainably manage ecosystems in an ever changing global environment.
Title :          Insect Biodiversity Science and Society
Editor :         Robert G. Foottit and Peter H. Adler
Edition :        N/A
Publisher :      Wiley-Blackwell
Length :         642 pages
Size :           6MB
Related More Books