| | |
| --- | --- |
| Book Name: | [PDF] How to be a GENIUS Book by John Woodward |
| Category: | A Special Books |
| Free Download: | Available |
How to be a GENIUS Book by John Woodward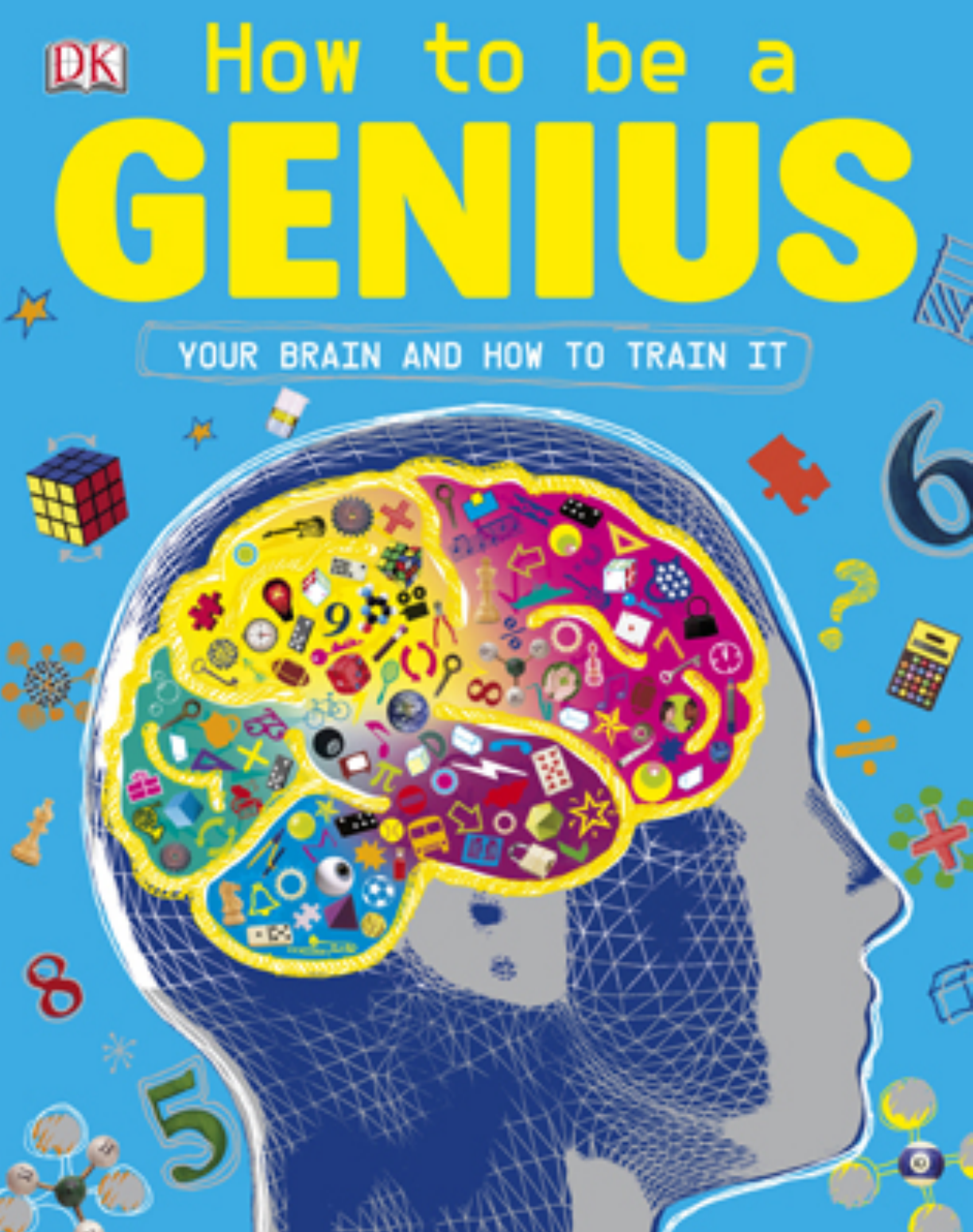 How to be a GENIUS Written by John Woodward, Consultants Dr. David Hardman and Phil Chambers, and Illustrated by Serge Seidlitz and Andy Smith | PDF Free Download.
---
Book Details :
Language
English
Pages
193
Format
PDF
Size
80.7 MB
Book Description:
"How to be a Genius" reveals the magical and mysterious world of the brain. With facts, puzzles, brain teasers, optical illusions, and other brain training activities, readers will unlock their true intellectual power. "How to be a Genius" explores the physiology, anatomy, and evolution of the brain and then teaches innovative brain stimulating exercises. Covering all aspects of brain activity, from perception and problem solving, to memory, language, and creativity, readers will learn tips and tricks for getting the most out of the brain. The book also features activities including sports, magic, playing cards, and computer games. Readers will enjoy employing their creativity with this hands-on guide to the mind filled with wonderful knowledge and great activities to boost brainpower.
This incredible book tells you how the brain works, how it helps you survive in the world, and how it makes you the person that you are. You can study the different functions, areas, and states of the brain, and at each stage, there are cool games, quizzes, puzzles, brain teasers, and more! The activities show readers how their brains can work even better, making this a challenging, informative, and practical book; the only one of its kind on the market.
How to be a GENIUS Contents
---
MEET YOUR BRAIN
Mapping the brain

 Left brain, right brain

Taking sides

Nerves and neurons

Brain waves

What is a genius?
COME TO YOUR SENSES
Brain and eyes

 Tricky pictures

How you see

Simple illusions

Impossible illusions

How you hear

Sounds like?

Wolfgang Amadeus Mozart

Taste and smell

Sensitive senses

How you feel and touch

Touch and tell 46 Touch and tel

Tricking the mind

Magic tricks

Sensing your body

Body illusions

Intuition
HOW MEMORY WORKS
How you think

What is memory?

Improve your memory

Do you remember?

Paying attention

Making associations

Albert Einstein
PROBLEM-SOLVING
How you learn

Mastering mazes

Puzzling patterns

Intelligence types

George Washington Carver

Logic

Illogical thinking

Brainteasers

Thinking inside the box

Mathematical thinking

Think of a number

The magic of math

Spatial awareness awareness

Seeing in 2-D

Thinking in 3-D

Invention

Wernher von Braun
AWAY WITH WORDS
Learning to speak

Having a word

Using language

Words aloud

Reading and writing

 Jean Franςois Champollion
THE CREATIVE MIND
What is creativity?

Are you a creative spark?

Boost your creativity

Creative exercises

 Leonardo da Vinci
YOUR BRAIN AND YOU
Sense of self

Personality types

What about you?

What makes you tick?

Mary Anning

The unconscious

Dreams

Emotions

Mahatma Gandhi

Fear

Reading emotions

Body talk

Good and bad habits

Winning and losing
THE EVOLVING BRAIN
How we got our brains

Charles Darwin

How the brain grows

Brain surgery

Animal intelligence

Train your pet

Can machines think?

Program your friend

Glossary

Answers

Index
Download How to be a GENIUS Written by John Woodward PDF Free.
How to be a Genius
Author(s): John Woodward; Andy Smith; Serge Seidlitz; David Hardman; Phil Chambers
Publisher: DK Children, Year: 2013
ISBN: 9781465414243
Related Results : how to be a genius book,how to be a genius book pdf,how to be a math genius book,how to be a math genius book pdf,how to become a genius book
Related More Books
See More POST On : A Special Books